PRO INTERSTATE REMOVALISTS
Interstate Removalists Adelaide
Pro Interstate Removalists Adelaide provides the best and most reasonable moving services. Our team has good knowledge and equipment to move your goods safely. Our professional team is available 24/7 with quick response, and assists you from beginning to end. We also provide storage services.
Get Your Move Where You Want It, Use Mover.
Adelaide's Trusted Local and Interstate Removalists
Pro Interstate Removalists have extensive experience and are skilled with moving services. If you need to move from one state to state or anywhere within Adelaide, you can count on us. Our experienced movers are always waiting for you to get your belongings delivered to their destination. We offer complete moving services such as packing, unpacking, transporting, and even help with setting up your new home on top of storage services here in Adelaide.
Pro Interstate Removalists Adelaide professionals provide all moving services at your door. We have a range of moving options and do not overcharge customers. The best part is that all the costs of our services are transparent and there will be no surprise cuts at the end of your move.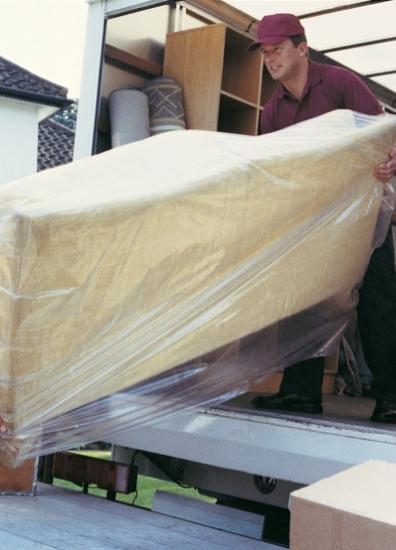 We Offer Additional Services to Make Your Move Easier
Packing
With the best quality packing material, our professionals ensure your goods' safe and reliable packing. We have skill in packing all sorts of goods.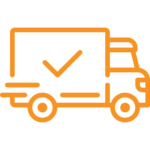 Office Moves
Pro Interstate Removalists experts ensure the successful relocation of offices. We can move your desks, computers, and everything in between.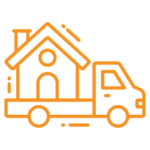 Residential Moves
Our professionals will help you in making the move stress-free from any part of Adelaide to another. We have the right moving tools and equipment.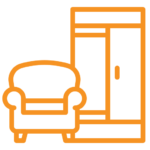 Interstate Furniture Removals
Our furniture removals are highly skilled in moving all sizes of furniture. Furniture, piano, pool table will be transported with utmost care.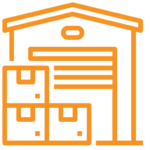 Removals and Storage
New space is not ready to furnish all goods, furniture, and equipment? Don't be stressed. Pro Interstate Removalists' temporary storage is here.
WORKING PROCESS
How It Works
We are known for offering reliable service and great customer communication. From start to finish, we take care of everything. You can check out our working procedure to have an idea of how we manage it.
Interstate Removalist Services From Sydney
FAQ'S
General Frequently Asked Questions
Sometimes you don't know how much you know about it, and it becomes true when you are moving interstate for the first time. Most people only move once or twice in their entire life, and keeping in mind all the pros and cons of professional moving services is difficult. Lack of information results in experiencing unfair prices, unsafe and fraudulent services.
To avoid such situations, we are here.
How Do Your Adelaide Professionals Handle Precious And Delicate Items?
Our professionals offer the utmost care and attention to valuable and fragile items. We understand that your sentimental values are connected with your belongings; thus, we carefully wrap them. Depending upon the size of the belongings, we use moving blankets to ensure goods transit. Our Adelaide packers and movers also label the box for careful handling.
Do I Need To Be Present When Your Adelaide Removalists Turn Up?
Yes, you or someone from your family must remain at the time of pickup and delivery. Because without your permission we would enter inside your property. Thus, you have to be there to provide access to the property and start the moving process.
How Much Does Your Storage Cost?
There is no fixed cost for storage. Instead, it is calculated on the basis of some factors.
What are things you have to store
How long do you need our storage service
Are you booking it in advance or emergency basis
You can request a free quote to estimate the amount according to your requirement. Also, we can plan a home visit for a more precise assessment.
Is There A Checklist For Moving?
The day preceding your move, make certain to gather all important bags that you anticipate taking with you. These ought to contain your first week's basics, including nightwear, toiletries, shoes, meds, clothing, and child necessities. The checklist helps a lot in making your move smooth and relaxed.
You Are Offering Interstate Moves Much Quicker Than Other Interstate Removalists; How?
Yes, we deliver prompt service to our customers. We do not double handle the goods. Firstly loading on a moving truck and then on goods train from pick up address and same at destination increase the overall time of the move. Although this is a cost-saving method, it offers a slower move. Pro Interstate Removalists stick to the road for delivering your goods safely, securely, and timely.
Why Choose Pro Interstate Removalists Adelaide?
Works According To Needs
Professionals of Pro Interstate Removalists work according to the needs and demands of clients. We offer quick relocation services. Our professionals never adjust with quality to fulfill clients' demands. After carefully analyzing the moving details and understanding the priorities, we start our relocation process.
Skilled Movers
We have selected our professionals after a complex training program. Our movers have vast knowledge and skill about the moving industry with years of experience. Proper packing of fragile and delicate products is done with proper training. Then, we lift them safely and transport them with utmost care.
No Hidden Cost
We explain each thing in detail with our client so that proper communication should be maintained. Once you plan to hire our professionals, we will offer you a moving quote. and at the end of the service, you will be only paying the same cost. We do not have any hidden cost to surprise you in the end.
What Our Clients Say About Us
Roberto Carlo
We had some heavy furniture at our home that needed to be moved to Sydney. I contacted this company for interstate furniture relocation. I was quoted a fair price, and I fixed it without thinking about anything else. I appreciate how the team wrapped, loaded and moved the furniture to Sydney without any damage and also before time.
David
You will find Pro Interstate Removalists a reliable and affordable moving company. They moved my house objects without any delay and any damage. I will call them very experienced and professional movers as they know how to do the job in the right manner. Also, the cost of service was very affordable.